BY GRAME HANNA
In conversation with Armenia football journalist, Karen Rafayelyan.
Ahead of the Europa League playoff tie with Armenian champions Alashkert, I had a call with Karen to get a local perspective on the feeling ahead of the two-legged shoot-out for a place in the group stages.
Rangers and Alashkert are obviously two very different clubs with several contrasts but the journey to Scotland will be more familiar to them following visits in recent years to play Celtic and St Johnstone in European competition.
Meanwhile Steven Gerrard will lead Rangers to the Caucasus nation, which was part of the Soviet Union from 1920 to 1991, for the very first time.
On asking Karen about local expectations for the clash against Rangers, he presented the case that there are no expectations and that this tie is simply a bonus.
The mission for the Armenian side was to achieve group stage football and that has been secured, by virtue of the Europa Conference League which awaits the loser of this EL contest.
He felt that Kairat Almaty underestimated Alashkert in the previous qualifier, and that backfired on them.
They believed that they could beat the Kazakh side and were delighted to prevail and get the reward in the form of the Rangers draw.
An opponent with nothing to lose can be a dangerous one but Rangers should simply be far too strong for the visitors to Ibrox for the first leg.
There is a chance to kill the tie off in front of a home crowd but any complacency and poor application will mean that the contest is kept alive for the return game in Yerevan – something the Rangers camp want to prevent as much as possible although it won't be said in public.
A trip to the edge of Europe just days before the Old Firm clash is arduous enough, but there has to be a sense of gratitude given that it could have been far worse with a trip to Almaty – given its relative close proximity to the Kazakh land border with China!
A smile came to my face when asking Karen about the knowledge of Rangers and our stature in Armenia.
The response was "Everyone knows about Rangers" and of course, Steven Gerrard was mentioned as a very popular figure and a footballing icon. An understanding of Rangers post-2012 journey was also relayed.
In talking about the Old Firm rivalry, the Yerevan based journalist mentioned "Glasgow" and "Celtic", providing a nice anecdote as to who is truly synonymous with the city that we share, even to  strangers thousands of miles away.
https://twitter.com/KaRafayelyan/status/1428267942500872192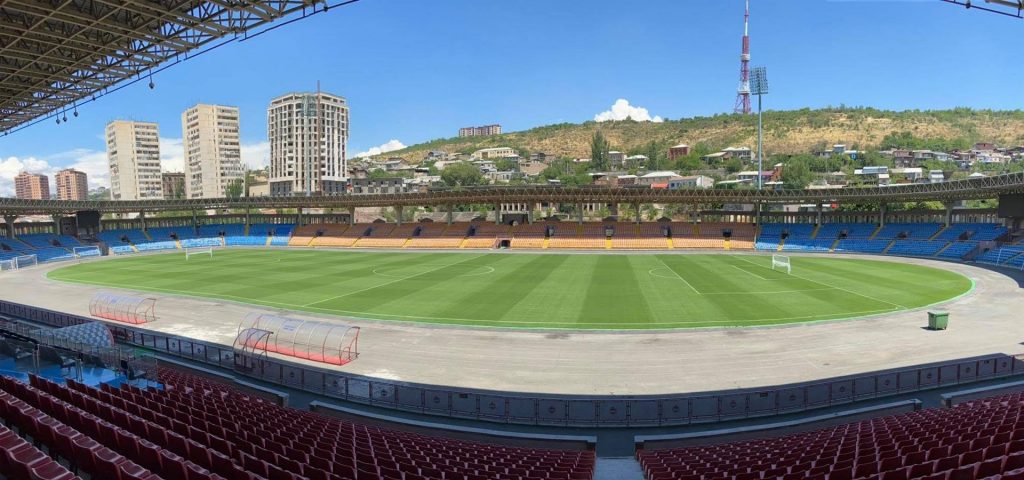 Alashkert were described as a hard working team with few stars.
A better whole than the sum of its parts was the picture painted, but a notable mention was given to the captain, Artak Grigoryan – a 33 year old veteran midfielder with 37 caps for the Armenian national side.
Off the pitch, I mentioned that there is likely to be a contingent of Rangers fans making the trip to Yerevan, despite the official restrictions.
Karen stated that a warm welcome would await visitors to Armenia, that the country is largely free of Covid and life is pretty much as normal.
Apparently a large beer will cost three to four pounds at most and there are quite a few cafes and bars to enjoy in the capital.
In terms of match tickets at the Republican Stadium, entry is most likely to be free (but not yet confirmed) as it has been for all the qualifiers so far.
I was informed that it is only really for Armenian national team games that tickets are sold, with briefs ranging roughly from around a fiver up to twenty quid.
The intention is apparently to get as many fans into the stadium when there isn't much interest for club games including Euro qualifiers but that should change for the group games.
All in this was an enjoyable conversation with a fellow football enthusiast from a different culture at the other end of Europe.
Alashkert and Yerevan are very much looking forward to the visit of Rangers with a mismatch all but expected.
Graeme Hanna @graeme818
*Thank you to Karen Rafayelyan (@KaRafayelyan) for his time and expertise.