Bears of my age will remember he was one of the first players linked with Souness. Bit about him on BBC website today, where he confirms what happened. Interesting Davie Cooper element too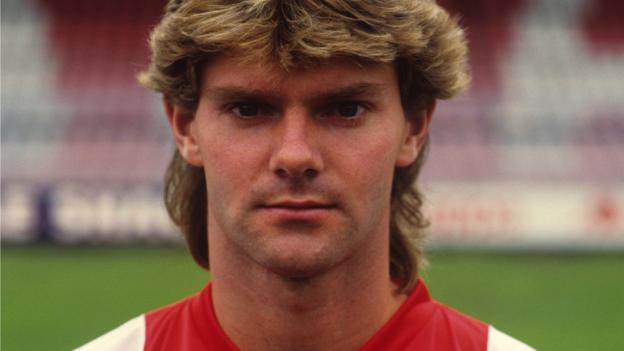 He was pals with Marco van Basten, almost signed for Souness, and had the world at his feet while at Tottenham and Ajax, but injuries ravaged Ally Dick's career.
www.bbc.co.uk
It looked like Rangers would be his next destination, a move that would have made Dick the Ibrox club's first high-profile Catholic player three years before Maurice Johnston claimed that label.

The winger was keen and so was manager Graeme Souness, only for the deal to break down.

"I made the mistake of telling one of my mates, who told his mate, who phoned a newspaper," Dick says. "Two days later the headline wasn't 'Ally Dick signs for Rangers', it was 'RC [Roman Catholic] signs for Rangers'.

"Souness phoned me and said things had got a little out of hand so they were just going to shelve the move for the time being."

The Rangers manager would still be involved in Dick's next move, though.

Shortly after the Ibrox deal faltered, Souness was contacted by Cruyff with a view to signing Davie Cooper. The Ajax icon was rebuffed but was sent away with a recommendation that he take another Scottish winger. "That's why I got a very strange call out the blue from Ajax," Dick says.