Well-Known Member
Official Ticketer
The Funeral arrangements of Rangers and Scotland Legend Davy Wilson's funeral are as follows.
Family and Friends of Davy are invited to attend his funeral Service
At 3pm prompt on
Fri 1st July 2022
The service will be held at the
Hurlet Crematorium, Glasgow Rd,
Barrhead
Glasgow
G53 7TH
At the family request
Bright colours are encouraged
The cortege will pass the front doors of Ibrox Stadium at approx 2.05pm 2.15pm that same day, should fans wish to gather to pay their respects.
The family would like to thank everyone for the kindness shown to them at this sad time.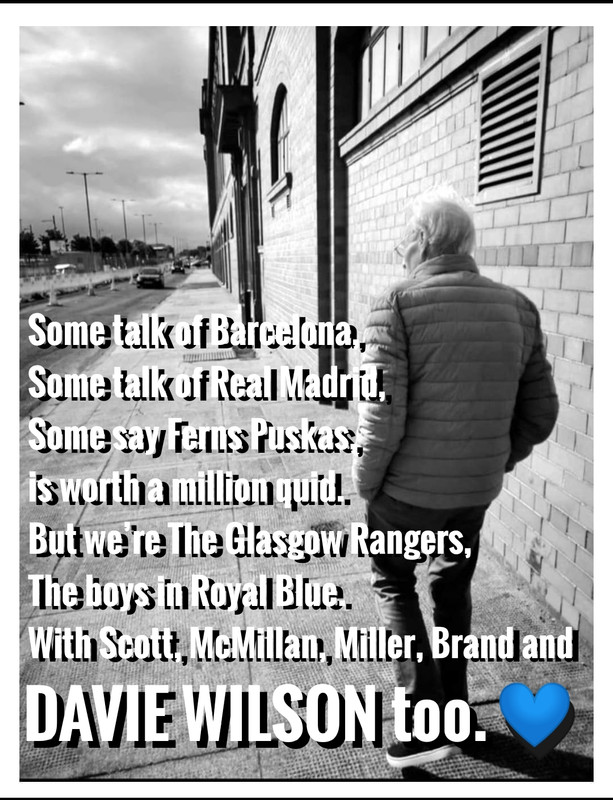 Last edited: