Ahead of this Europa League, Group D tie on Matchday 1 at the Stade Maurice Dufrasne, FollowFollow spoke to Guillaume, a journalist at Sport/Foot Magazine, a Belgian sports media outlet which mostly covers football, to gather some thoughts from a local perspective.
Steven Gerrard was in a bullish mood at the pre-match conference and rightly so, given the strong start that his team have registered overall, this season. Last Saturday's vital win against Celtic sent Rangers to the top of the Premiership table on merit, irrespective of the Parkhead team's game in hand to follow. In Europe, three qualifying hurdles were negotiated to seal Rangers spot in the group stages for the third consecutive season. Pride has been restored, respect has been earned and Gerrard's men know how to play in this competition. Standard Liege will not be feared, but Rangers will need to maintain their recent high level of performance to take points home.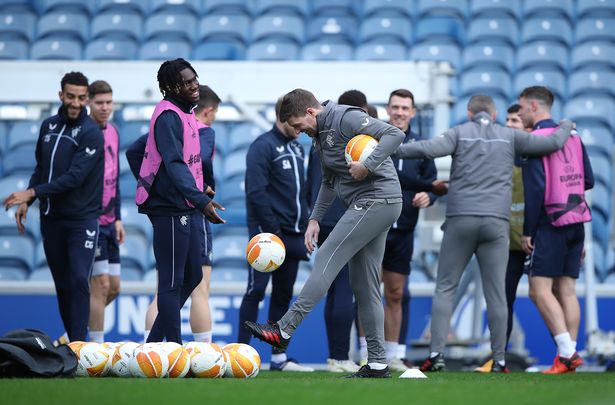 The game is set against an alarming Coronavirus spike in the city of Liege, with comparisons being drawn to Lombardy in Italy earlier this year. One in four tests are said to be returned as positive, as specialists told a Sky News report on Wednesday. Standard have also been impacted directly by positive results with at least three players ruled out of the game, including the influential Nicolas Raskin.
Here is what Guillaume Gautier had to say, on our opponents and the game.
What are the expectations of Standard for this Europa League campaign and are they hopeful of qualifying for the knockout stages?
GG. For two years, Standard has narrowly missed qualifying in difficult groups. In 2018, they finished third with 10 points, behind Sevilla and Krasnodar. Last year, they came third with 8 points behind Arsenal and Eintracht Frankfurt. This year, they hope to finally qualify for the knockout stage, even though they know Benfica is likely to be the better team, so they expect a duel with Rangers for second place.
With the recent form and history of both teams, how do you see this game unfolding in what is an important first home game for Standard?
Standard are a very difficult team to beat in their stadium. In European competiton, they have not lost at home since 2014 and they are in a series of 12 games without defeat at home in all competitions since last season.
Their start to the season is good, with new coach Philippe Montanier who has worked a lot on the defensive side of the team. They have the second best defense in the league, with seven goals conceded in nine games, but have difficulty scoring, due to a lack of quality in the attacking sector. They concede few chances and create enough to score, but lack efficiency, especially in attack.
Who are the key players for Standard that Rangers will need to be aware of?
In defense, Zinho Vanheusden is the captain and the leader of the team. He is very strong in duels and in anticipation, very good on the ball. He became a Belgian international earlier this month. He has a great personality and is one of the players who represents the future of Belgian football.
The other strengths of the team are especially in the middle, there is Nicolas Raskin (ruled out due to Covid), a very young box-to-box midfielder with excellent technique and able to be decisive thanks to his vision of the game. Samuel Bastien, very strong in his infiltrations and also Selim Amallah, who has good technique and carries a goal threat from a distance. They are the three most dangerous men offensively, as the team's attacking sector doesn't really have a leader who scores goals regularly.
Any other issues that may have an impact on the game?
The Sclessin stadium (alternate to the official name based on the local district) is always a difficult trip for Standard's opponents. The supporters are very noisy, but there can only be 7000 against Rangers due to present restrictions and the Ultras do not come to the stadium when it cannot be filled (in protest against the measures which limit the number of supporters). With the new health measures against Covid, this is surely the last game where there will be as many fans present. We nickname the stadium "the hell of Sclessin", as it is probably the strongest atmosphere in Belgium and is always an asset against the opponents of Standard.
Graeme Hanna
@graeme818