FollowFollow spoke to Dutch football journalist Jan Willem Spaans to get the low-down on our Europa League third qualifying round opponents and hosts, ahead of the clash at the Konig Willem II Stadion.
FF. Can you tell us a wee bit about the recent history and performance of Willem II in the Eredivisie? 
JWS. Willem II managed to finally turn the corner after 10-15 years of underachieving. They should at the very least be an untroubled Eredivisie side, but struggled and even dropped out of the top flight twice. Led by Martin van Geel (a director who worked with Feyenoord, AZ and Ajax), Director of Football Joris Mathijsen, the former Dutch national team player who has a superb network, and manager Adrie Koster (an experienced man who has a tendency of overachieving), they are no longer lingering at the lower end of the table, going from strength to strength instead. They reached the 2019 Dutch Cup Final, which led to great scenes of joy. Aided by a share of Frenkie de Jong's sale to Barcelona from Ajax, they were able to assemble a squad with some real talent and finished fifth last season.
We saw the scenes with the Willem II fans in Luxembourg last week, what does it mean to them and the club overall to get back into European football after a few years? 
They are delighted, over the moon! They must be the happiest fanbase in the country at the moment. They don't normally see European football, so a tie with a big name like Rangers is superb and the prospect of potentially hosting Galatasaray is no mean feat either. They are loving it.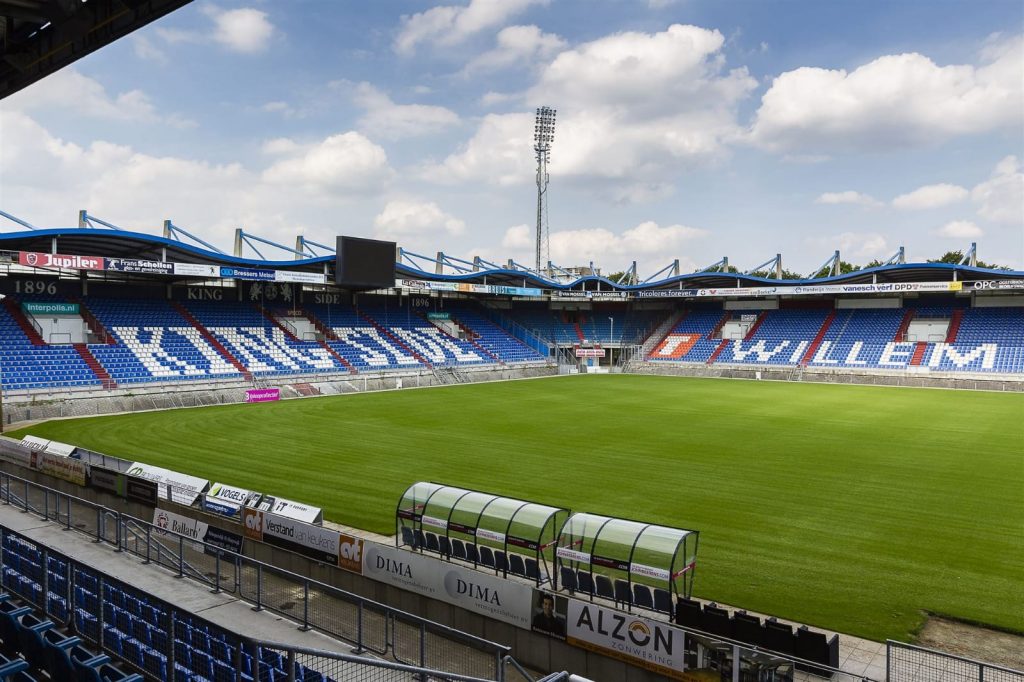 Despite the restrictions, some Rangers fans are travelling to Tilburg. What can they expect, good and bad? 
Tilburg is a city you might compare to Dundee, in size and in sentiment. Industrial, lots of students, fun to spend a few days in but probably not top of any Lonely Planet guide anytime soon. Rangers fans haven't got a great reputation I think, but they should be trouble-free unless they actively seek to get into bother. If they want a local alternative to the lovely Buckfast, they should go into a bar and order a 'Schrobbeler'. As for watching the game, I can only wish them good luck. Home fans will crowd the bars and obviously space is limited at this time. Surely they'll work something out.
What is the general perception of Rangers under Steven Gerrard at present, in The Netherlands and from your perspective? 
I've always been a Liverpool supporter, so Steven Gerrard did tickle my interest. Scottish football, I'm sorry to say, isn't huge here. It used to be in the late 90s and early 200s, when Celtic and Rangers had loads of Dutch players but these days I'm one of very few people to follow Scottish football even a wee bit. I like the way Rangers are progressing in the league, but particularly their European showings have been very strong under Gerrard, with a few handy players. Just don't expect the Dutch press to cover anyone but the gaffer, sorry…
Which Willem II players pose the biggest threat to Rangers in this one-off tie? 
Striker Vangelis Pavlidis is the obvious answer. I just can't understand how he's still at the club – he is a brilliant footballer. Keep an eye out for Mike Tresor in the middle, a young Belgian who had a superb breakthrough season last year. Wingers Nunnely and Köhlert might be tricky customers and new boy Görkem Saglam hit the ground running. They have several players who you'd see nick a goal on a good day.
What is your prediction for the game? 
Good of you to save the toughest question till the end! I think both sides will see their biggest challenge so far in this campaign. Willem II's defence can be got at so I think Rangers will nick it by just a single goal.
Thanks to Jan @janwillemspaans for speaking to FollowFollow. The game is live and exclusive on Rangers TV with an 8pm UK kick-off. 
Graeme Hanna
@graeme818