By Mark Dingwall.
Here's a secret, that's also a truism – there's a lot more to football than the size of a footballer's wage packet, or gormless pundits or even the game on the pitch.
It's the memory of your first game, of turning around and seeing your dad smiling at you, or of conducting your own leagues with pencil, jotter and dice.   It's memories of Shoot, Score and Hotshot Hamish.  Of Action Transfers.    Of dog-eared programmes.  Of Adidas bags and cheap Gola boots.  Of football card collections, of Subbuteo teams and replica kits.
And if you want to re-live your golden youth then The Got, Not Got, Football Gift Book is the tome you've been looking for.
Lavishly illustrated in colour in a large format paperback this takes you back to the glory days – thirteen chapters covering Toys and Goes;  Clobber, Programmes; Cards and Stickers;  Food and Drink; Tips and Training.  It glorious.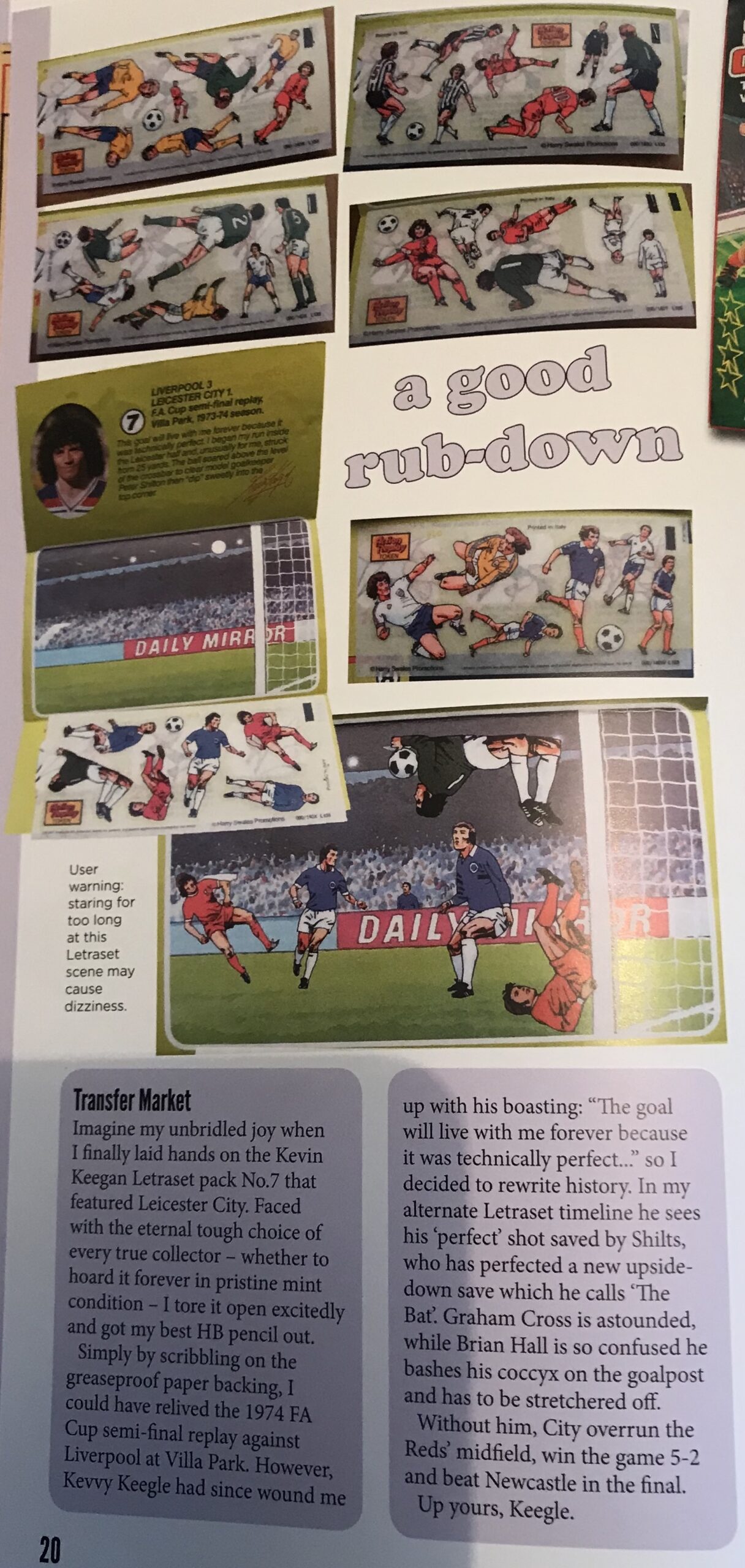 Derek Hammond and Gary Silike have out in years of research to produce this wonderful book.   If you've had the pleasure of reading any of their other books your in for another treat – if this is your first one I guarantee you'll be searching for more titles!
https://www.conkereditions.co.uk/shop/
https://www.amazon.co.uk/Got-Not-Football-Gift-Book/dp/1999900839/