Have no idea why he would appear in this picture as director of Celtic in an article which features Celtic Boys Club when it was a 'separate entity'.
Strange that the youngsters have been sat in the big teams main stand and the article is published in 'The Celtic View' when it has nothing to do with Celtic apart from having the same strip, same crest and sharing the same training ground at Barrowfield.?
Bheasts!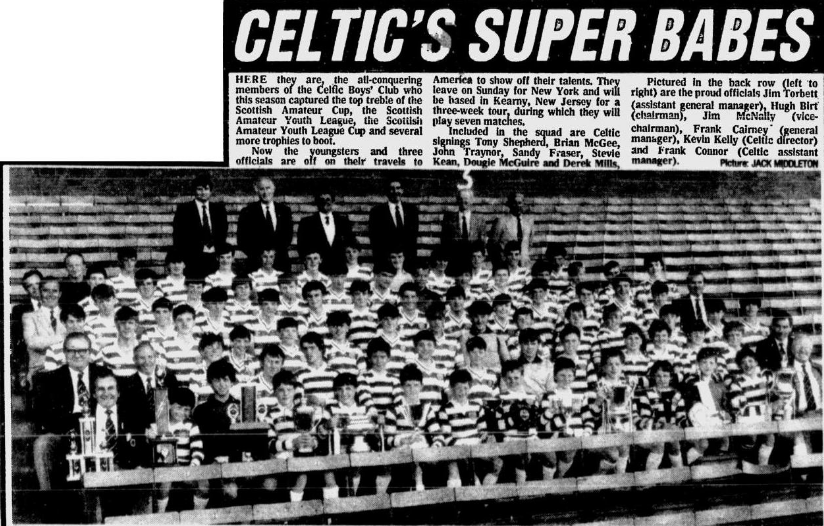 I'm sure he will have already seen it but one to forward to Patrick McGuire at Thompson's solicitors...